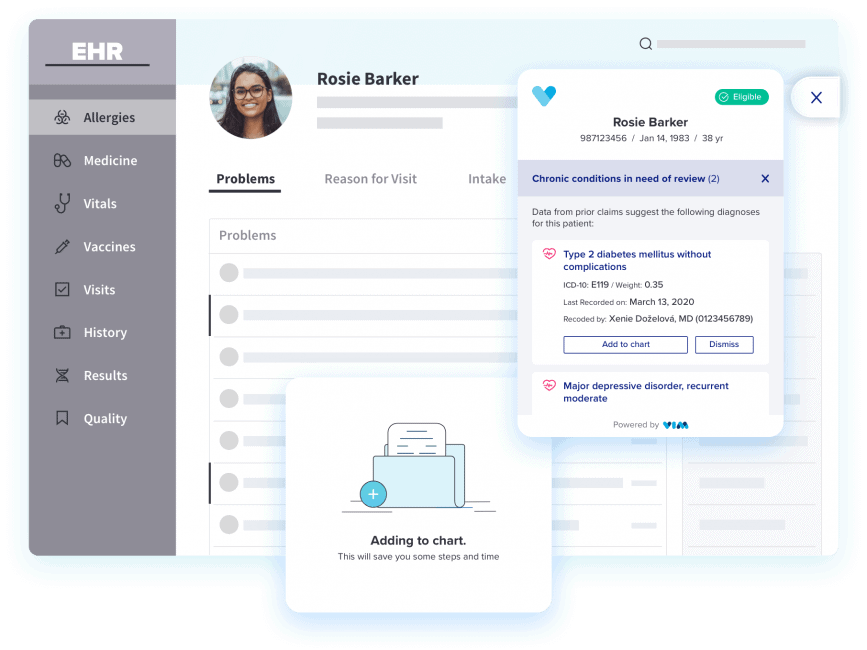 Digital Technologies As A Way To Improve Healthcare
Modern digital technologies cover a lot of aspects in healthcare. They include telemedicine, digital platforms enabling digital patient records, digital medical databases, and digital prescriptions. Technological advances also allow medical personnel to use mobile applications, artificial intelligence, sensors, and devices to record various patient parameters, collect, and analyze large arrays of medical data. Today, we must use affordable digital solutions that can help make medical practice more effective, improve patients' quality of life, and pave the way for innovation in medicine.

Innovations in medicine
Medicine is quite a complicated area when it comes to innovations. On the one hand, digital technologies can make a major breakthrough in healthcare and help to facilitate it like a digital platform for healthcare providers. On the other hand, innovations in this area require detailed and comprehensive testing and certification before entering the market. The price of error is the patient's health and life.

Many existing technologies that could be used in medicine are not yet used. For example, an insulin pump and defibrillator can be controlled from a mobile phone. But there is a huge legal issue because an external gadget will interact with a medical device, so the developer needs to pass the certification of the mobile phone and prove that none of the failures of the smartphone will harm the patient in any way.

Despite all the challenges, there are plenty of digital technologies which are successfully implemented in healthcare, for example digital medical record, digital prescription, internal communication of medical staff, automation of healthcare process, etc. Besides, numerous digital medical services include e-Triage (communication tools and databases), clinical logistics, telemonitoring of patients with chronic diseases, medical chats, prevention tools, telediagnostics, etc. This article provides an overview of the most common examples of how digital technologies improve and facilitate healthcare.

Online platforms, gadgets, and applications
Many online platforms have been created allowing their users to search for doctors by specialty and location, clinics, diagnostic centers, and make an appointment there. On these digital platforms, patients can find the right specialist, read reviews, get acquainted with the cost and time options for admission and, most importantly, make an appointment with the desired doctor at a time convenient for the patient.

Other platforms act as a personal digital physician's assistant. They automate the process of consulting with patients during rehabilitation and treatment at home, help patients to make an appointment with a doctor, and enable the use of the application as a personal medical card. Another example of such a platform is an international platform that has been created to provide patients with access to the necessary medical solutions, help, and support at every stage, from contacting the site to returning home.

There are IT platforms that classify the names of medicines and make it possible to compare their prices, check their availability in pharmacies as well as consult delivery options. Modern gadgets give an additional incentive to the development of preventive medicine. T-shirts, sneakers, bracelets, and smart-watches that measure heart rate and blood circulation are not just smart little things. Wearable and implanted healthtech devices are able to measure and transmit important vital signs with increasing accuracy. This allows a doctor to remotely monitor the patient's condition and prescribe the appointment himself if and when it is required. One of the startups has developed a smart bracelet for the elderly people. It has a heart rate sensor, an infrared blood flow sensor, an electrodermal skin activity sensor, a drop sensor and a medication reminder system. The bracelet also has an emergency call button which when pressed sends a message with GPS coordinates.

Interesting application of digital technologies in medicine is a gadget that helps to form the correct posture and avoid back diseases. The gadget might be attached to the clothes with a magnet where it monitors the position of the user's back. If a person squats, the gadget vibrates and signals this.

Telemedicine and appointment with doctors
Telemedicine is based on the simplification of contacts between doctor and patient and the facilitation of obtaining medical advice through the use of computer and telecommunications technology, which significantly reduces the time spent in providing medical care. Telemedicine allows you to remotely examine the patient and diagnose the disease.

Among the advantages of telemedicine is the relatively low cost of its implementation if IT infrastructure is well-developed. Telemedicine also uses elements of artificial intelligence which allows doctors to diagnose diseases automatically. There are so-called digital humans or virtual assistants that allow medical personnel to receive and process the patient's request to a doctor and make the initial diagnosis automatically.

The rapid development of digital technologies in the field of healthcare contributes to the growth of communication channels between doctor and patient. This trend naturally fits into the system of patient-centered medicine. After all, thanks to these channels, qualified medical care becomes more accessible and personalized.

Important reasons for the growing demand for telemedicine in the world:

money saving, medical costs reduction
increase in the number of elderly patients and people with chronic diseases that require constant monitoring of health
lack of medical staff.
Personalized medicine
The essence of this approach is to take into account the genetic, physiological, and other individual characteristics of the patient when choosing methods of prevention, diagnosis, and treatment. The approach is based on the use of the latest advances in biology, IT, and nanotechnology.

One of the key global trends is the emphasis on timely diagnosis and prevention of diseases rather than their treatment. Machine learning technologies collect more and more data about patients and are able to identify patterns of certain diseases. IoT technologies also allow us to predict diseases. For example, there are interesting startups which analyze how the human skeleton moves through cameras and motion sensors that monitor the patient. Based on these data, a number of diseases are diagnosed.

One of the most important areas of HealthTech, which currently develops very quickly, is biodata. That is, the data about the state and health of a person which is dynamically collected by various portable devices.

The next trend is artificial intelligence, which, based on the accumulated knowledge in medicine, allows doctors to analyze the patient's biodata, give specific recommendations, and predict the likelihood of a disease or its development.

Artificial intelligence and BigData
Artificial intelligence and BigData technologies allow us to process large amounts of data and draw conclusions based on them. This greatly simplifies the diagnosis and choice of treatment. Artificial intelligence is effectively used for the analysis of medical images, the computer assistant searches for patterns characteristic of the disease, and the selection of individual treatment.

Current trends related to artificial intelligence in healthcare allow the use of this technology to detect patterns in extracellular biomarkers for early diagnosis of cancer or develop new types of medicine. With software development for machine learning it is possible to accelerate the development of new medicine while using computer vision technology combined with smartphone cameras improves processing of urine test results.

3D bioprinting
This term refers to the formation of spatially controlled cell structures using 3D printing technologies. The printed structure preserves the function and viability of cells and can replicate not only dentures but also leather.

3D printing is used by surgeons when modeling complex operations. This printing is performed in several layers of different materials of different colors, which allows you to create a model of a certain part of the human body and already on it to work out the operation. There are companies that deal with 3D printing of bones for prosthetics. Thanks to 3D printing technology, it is possible to print capsules in which individually selected dosages of several pharmaceutical ingredients will be mixed.

The main areas in which such companies operate, (3D skin printing), (three-dimensional layer printing of tissues and organs for research purposes, tissue engineering and regenerative medicine), (development and design of human tissues, primarily cornea and liver, for a wide range of needs), (regenerative medicine , including for reconstructive surgery after mastectomy in patients with breast cancer). In addition to the technology of 3D-printing of bone structures, a system is being created that will allow you to create a virtual atlas using CT and MRI images.

Conclusion
Modern IT solutions can radically change the principles of the healthcare system which is one of the most conservative areas in most countries. Nowadays digital technologies in medicine continuously expand and develop as illustrated by https://getvim.com/. Given the flourishing of mobile devices and patients' enthusiasm for using them for different purposes including healthcare services, it is likely that as eHealth evolves, mobile applications for patients will become more integrated into the healthcare system.